A brighter smile can give you a confidence boost. There are various cosmetic dental procedures available that can help you achieve a radiant smile. We offer teeth whitening in Duncan to eliminate stains and enhance your smile.
Who Can Receive Teeth Whitening
Unfortunately, we are unable to provide teeth whitening to all of our patients. During your initial consultation, our dentist will determine if you are an ideal candidate. Generally, the following people are not eligible to receive teeth whitening:
If you have gingivitis
If you're under sixteen years of age
If you are pregnant or nursing
If you have sensitive teeth
If you have a dental crown, implant, or other dental restorations
If you have an allergy to the whitening solution
If you have discolouration due to medication, injury, or trauma
If you are not eligible for teeth whitening, our dentist can recommend other alternatives that are more suitable for you. Contact us to schedule a consultation if you're looking to receive teeth whitening near you.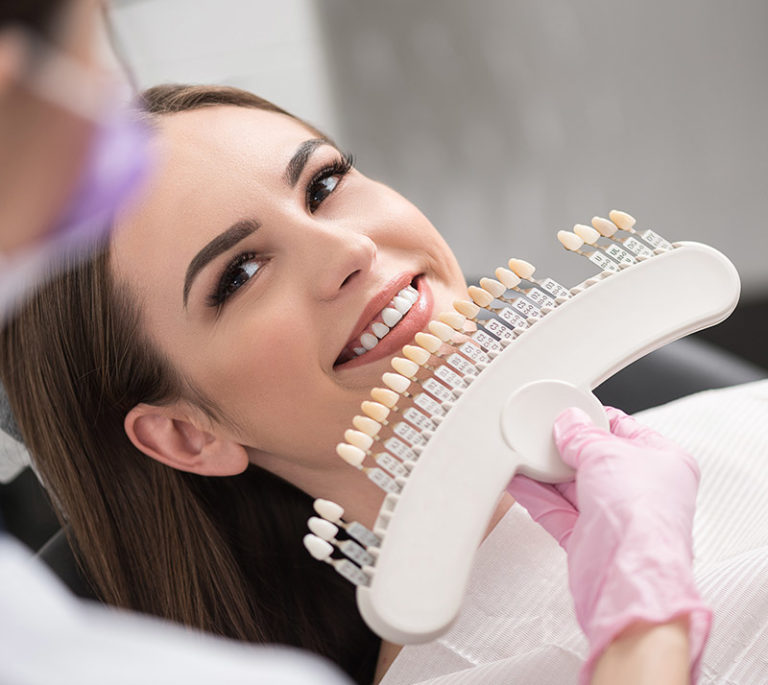 The Benefits of Teeth Whitening
There are numerous whitening kits and do-it-yourself methods available. However, none of them compare to professional teeth whitening. There are various benefits to receiving professional teeth whitening, including the following:
The procedure is effective
The results are seen right away
The process is safe
The results can last up to and over a year with proper care
It improves your oral health
It improves your confidence
It improves your appearance
Since your dentist can adjust the solution to your needs, they will be able to minimize tooth sensitivity. Typically, professional teeth whitening can lighten your teeth up to eight shades. You will notice brighter results for teeth with yellow undertones than those with grey or brown undertones. If you have any questions or would like to receive teeth whitening near you, please feel free to contact us.
Our office provides both take-home and in-office teeth whitening in Duncan. After your initial consultation, if you are eligible, our dentist will use a strong whitening agent to lighten your teeth. This typically takes around one to two hours. Alternatively, if you prefer to whiten your teeth in the comfort of your home, we can provide you with custom whitening trays and our whitening solution.
How to Maintain Your Results
How long your results last will primarily depend on your lifestyle and how you take care of your teeth. If you thoroughly brush your teeth, regularly visit the dentist, and minimize the amount of dark-coloured foods you eat, you can maintain your results for longer. We recommend rinsing after each snack or meal to eliminate food particles from your mouth. Please contact us to schedule a consultation if you're interested in receiving teeth whitening in Duncan!